Popilush Shapewear Bodysuit Makes Your Body Shaping Effect More Ideal
Maybe you looked in the mirror and want to make some adjustments to your body. A woman who develops self-love is always looking for personal improvements. You don't need to radically change your body with evasive or painful procedures.
Choose a shapewear bodysuit to be an ally in this process of personal change, in addition to improving your curves in a natural way, maintaining your comfort and increasing your self-esteem. See some examples of shapewear that will make you more beautiful on a daily basis.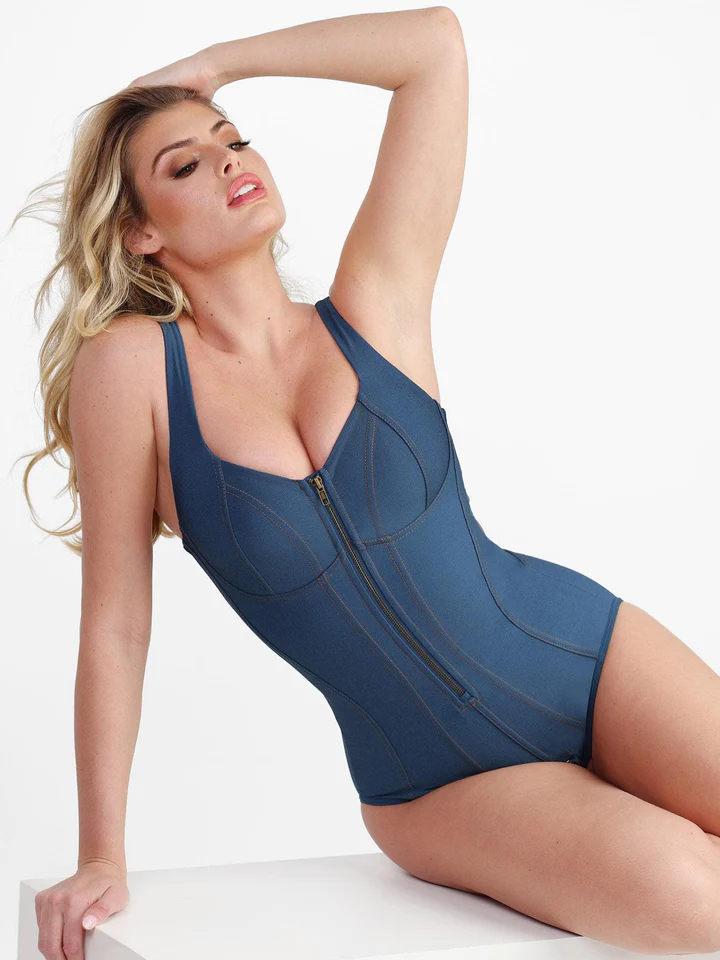 1-Denim Tummy Control Bodysuit
It seems like a cliché phrase, but it's true: jeans never go out of style! It has been reinventing itself in different ways over the years. You can even wear a total denim look which is a strong trend at the moment. This model is perfect, as it has elastic and comfortable fabric that imitates jeans perfectly. It adjusts the belly through the double mesh fabric in the waist area. It features a solid SBS bronze zipper detail for a perfect finish that also gives you security throughout the day, as it prevents your shapewear from rolling around.
You don't need to take off your overalls to go to the bathroom thanks to the set of three rows of hooks in the crotch area that make it easier when you need to pee.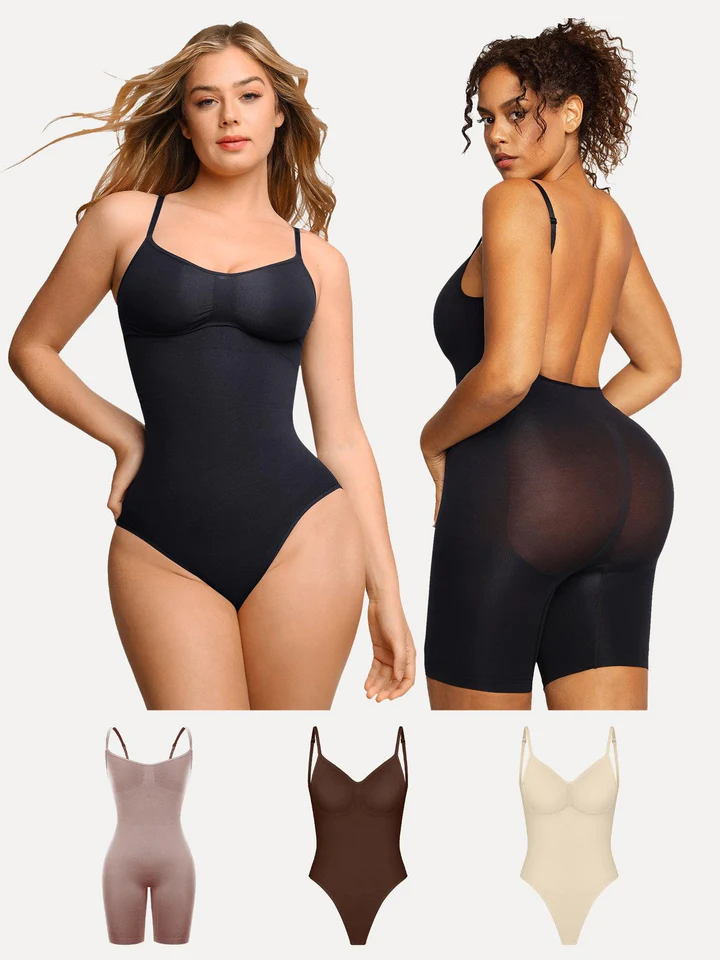 2-Seamless Sculpt Daily Wear Bodysuits
You can shaping bodysuits under any clothes you already have in your closet or even wear them as main clothes on some occasions, as they go very well with informal pieces like jeans.
They are available in four styles:
Low Back Thong
Low Back Mid Tight
Mid Back & High Cut
Mid Back Mid Tight
The variety gives you many different combinations, and you can even change the models throughout the week. It has a highly elastic fabric with a composition of 77% Nylon / 23% Spandex that effectively flattens the belly. It is possible to have a bodysuit that adjusts to your core to tighten your waist, shape your thighs and provide perfect support for your breasts.
It has adjustable straps for greater comfort and flexibility during everyday life. After all, the clothes you choose to wear need to make it easier for you to carry out everyday activities and Popilush bodysuits represent the right choice that gives you all these benefits.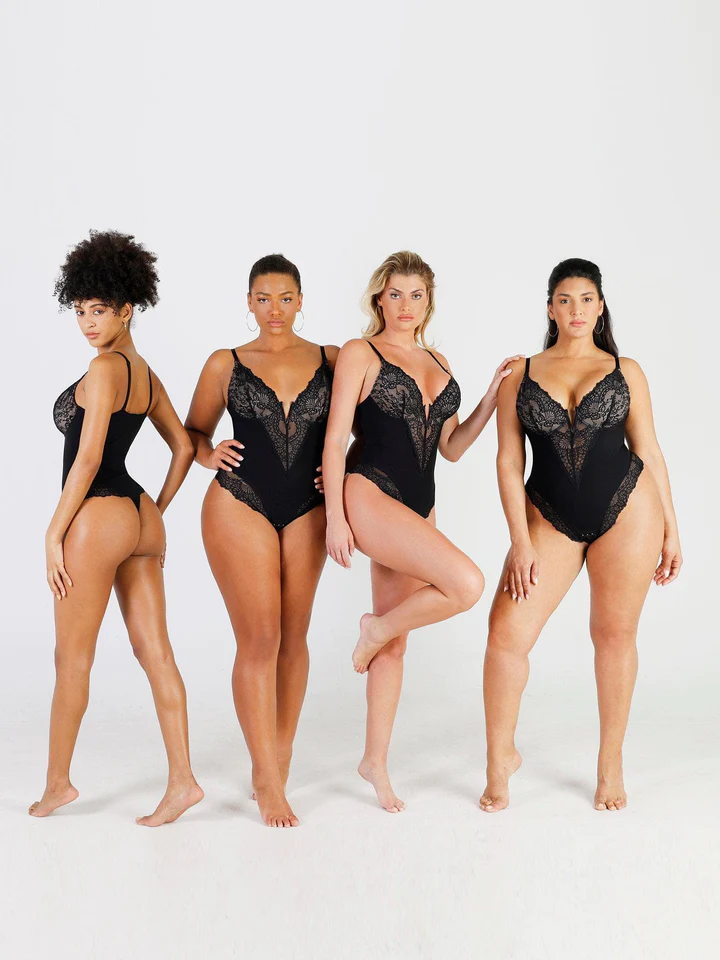 3-Deep-V Neck Lace Thong Bodysuit
A bodysuit with deep v neck is extremely sensual and features delicate lace detailing that enhances your femininity. The fabric is breathable, leaving you free from the effects of sweat throughout the day. In addition, it has a double layer feature that models its shape comfortably.
When going to the bathroom you don't have to worry about spending a lot of time like you did with bodysuits in the past. Popilush products are modern and feature buckle closure technology on the open gusset to make it easier when you need to pee.
To support the upper region, it has durable shoulder buckles and removable straps that provide greater adaptation of the bodysuit to your body. Popilush produces democratic products that embrace different types of feminine styles. It has a compressed lining that controls the tummy and helps to firm the waist.